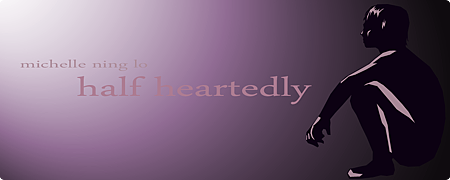 Chapter 7
"James?"
I snapped to attention and found myself sitting in a fancy restaurant in front of some delicious beef lasagna on a delicate plate, a set of elegant dining tools, a beautiful ceramic vase with flowers, and my gorgeous girlfriend.
"James? Is something wrong? You're not eating." Leona picked up her glass of water and raised it up in front of me. "Cheers?"
I smiled warmly and clank my glass against hers. "Cheers." I replied. I mechanically gathered my memories up. Last night, after I had finally gotten Freeman to wake up and head home, Leona had called me.
"James! Guess what? Guess!"
"Whoa! Calm down, honey." I had never heard her so excited. She is always the mature one, strong and firm. Whatever happened, it must have been really special.
"Remember the fashion company downtown I've talked to you about?" Her voice had been trembling with excitement.
"Yeah, of course. The ADD Company." How could I forget when it's the only thing she tells me about besides our love for each other?
"I got hired as designing assistant!" Leona literally said the words in squeaks. "I just got their call and I got the job! I start in the new year!"
"Oh my god! Oh my god!" I couldn't help but hop in my chair with joy. "This is so exciting! Your dream is coming true!"
"I know! I'm so happy!" Leona had sounded like she was at the brink of bursting into tears. "I've wanted to be a designer in that company for years!"
The ADD Company, or the Allina Douglas Designers Company, is one of the most prosperous companies in the Canadian fashion industry. Their designs are characterized by combinations of historical and modern, by mixtures of different cultural styles, and by the practicality of the garments. Their clothing is designed to be beautiful, delicate, and comfortable to wear. Leona's wardrobe consists mostly of ADD garments, as well as her own designs.
"Leona, we have to celebrate this." I had said. "Wanna meet me tomorrow evening?" And so here I was, having a fancy dinner with one of the future ADD designers. She was wearing a fabulous black and white checkered cocktail dress, and her golden hair was tied back into a loose ponytail. Glimmering silver flowers decorated her hair in the way twinkling stars decorate the night sky.
"You're beautiful." I said softly. She smiled, looking a little embarrassed. We leaned toward each other and kissed.
"Eat your lasagna when it's hot." She said after the kiss, and twirled some of her pasta with a silver fork.
It had been almost a year since we started dating, yet Leona was still awkward when it came to these romantic moments. She was the girl who had denied the loyalty of all suitors, who held out a hand and said no without the least bit of hesitation or any second thoughts. Before we met, she was said to resemble one of the falling snowflakes of a chilly winter morning: its movement unpredictable; its destination vague. Even when a boy thought he had finally grasped her in his hands, she always had a way to vanish and escape, as snowflakes would melt and disappear when cupped between both hands.
When I first saw her, I didn't have the least bit of interest in her. I had already heard of her high tone from most of the guys I hung out with, and the way she walked—her chin parallel with the floor, her arms swaying powerfully and stiffly at her sides, and each of her steps so firm and confident—proved the boys right. She always went about with her own ways, never clustering with the other girls on campus. Despite her good looks, fashionable style, and irresistible glamour among the boys, she was a lone person, a soul so lonely it didn't know it was lonely until someone with the right keys opened the locked doors.
Almost a year ago on a foggy winter day, when the mist was so thick it seemed solid, I came upon Leona kneeling beside a small puddle of rain water. Keeping my former impressions of her pride and unfriendliness in mind, I decided not to interfere with whatever she was doing. It was not until I saw drops of water fall into the puddle did I realize the puddle wasn't of rain but of tears.
I was dumbfounded, not knowing what to do. I quickly searched my pockets and found some tissue paper, which I handed to her gently, not saying a word as not to hurt her dignity. She stared at my offer for quite a while, as if examining some exotic creature, before reluctantly taking it and wiping her eyes. As if aroused by a sudden shock, she flung herself into my arms and buried her face into my chest. I held her slim body, and she cuddled herself to my strong one. We stood there like statues for what seemed like hours, with me all the time confused and nervous and her not making one sound. I could tell she wasn't crying, but that was all I could figure. Was she meditating, contemplating on whatever was troubling her while hiding in my arms from the cold? Or was she merely asleep, tired of the world and all the questions one could find within such short a period of a lifetime?
When I was deciding whether or not to see if she was still conscious, she pushed herself away from my chest and dashed out in the opposite direction. I watched as she disappeared into the grey silk of mist, her golden hair damp from the humidity and sticking to her scalp, her run agile and quick despite the fact that she was wearing heels of at least four inches. It was then that I felt a wave of pity rise inside of me. I had never thought someone who so preferred to be alone would one day find herself lonely, and apparently she hadn't known this either, for the next day I found her alone sitting beside an apple tree, which was bearing fruit so fat and red the branches were all bent over due to the weight of the apples.
Leona had a different shine on her face that day, not the usual proud glow of gold, but the pinkish beam of a girl in love. Although her face was narrow and small, the slight blush of her cheeks made me think of one of the apples on the tree beside her. As soon as she saw me, she patted the vacant space beside her, gesturing for me to sit down. I did as I was told, bestowing on her my famous smile, as if she were all the other girls I meet every day in the hallway to my classroom.
A few awkward moments passed by as we sat there, with her staring at her knees and me smiling out at her, trying to look natural. At last, when everything seemed to have frozen in time, she held my hand gently and asked if I could be by her side like this always. Immediately I knew what she wanted, and I responded as I always did whenever one of the boys asked me out for a game: twirl, smile, "sure," wink.
After we started dating each other, Leona opened up more. She started to join in with the giggling chats of other girls in her classes; she shares opinions about fashion trends with girls who are also interested in the topic. Most of all, she even started to feel comfortable with other guys, especially the ones I hang out with. No longer is she the pearl in the shell which nobody could approach, and she seems to be very happy about it.
I never knew what had happened to her on that misty day. It never felt right to ask when we were with each other, either with our friends or alone. After some attempts to bring out the question, and always stopping myself mid-sentence when I peered into her eyes as deep as they were green, I eventually decided not to bother her with the topic. She would tell me if she wanted me to know.
Perhaps this is the reason why I always feel some kind of unexplainable distance from her, a gap between us so narrow that even an ant wouldn't have noticed if it were to walk across it. Yet, the gap is there, visible or not, and I can sense it. Sometimes it feels just like the valleys between the hills of my fingerprints, so small and shallow it is hard to tell if it were really there; other times, when Leona would occasionally slip back to the prideful girl before she dated me, as if the mental switch of her independent disposition were turned on, the invisible gap between us would feel so deep even the most skillful of flying birds would feel the tingling of acrophobia when peering down the slot.
Maybe constantly sensing the existence of the space between us is the reason why my mind often wanders off to other places when even the beautiful blond girl with dazzling green eyes is sitting right in front of me.
"James?" I was once again pulled back to reality. Leona was looking at my face with anxious eyes. "Are you feeling alright?"
"Yeah. Never been better." I said frantically, giving her the brightest smile I could manage. I saw her look down at my untouched lasagna, and I quickly scooped up spoonfuls and jammed them into my mouth. "Yum! This is so good." I said between bites, trying hard not to choke myself.
Leona, after giving me one last suspicious look, giggled at my apparently comic face and started to stuff her own mouth with pasta. I almost spit out all the lasagna in my mouth when I saw Leona's delicate, small face puff up into a round ball. She blushed, feeling a little embarrassed, but was having fun anyway. Under the dim golden light of the restaurant, her round, pink face resembled one of those apples that were dangling from the tree beside her six months ago.
I was so immersed in the fun with Leona, that it was not until we had no more food to stuff into our mouths that I saw the big, orange eyes looking our way. I immediately jerked in surprise, knocking the table with my knee and nearly sending all our plates and glasses across the room. Rubbing my knee and biting at my lower lip to fight back the pain, I looked at the direction where I saw Freeman, but he was already gone.
"What's wrong, James? Are you alright?" Leona hurried to my side to check my knee, and that was when I realized that everyone was staring at me with shock written all over their faces. Looking around at all the dumbfounded expressions, I felt like I was an alarm clock that had set off in the middle of the night, with the ringing so loud the people in the whole neighborhood had jumped from their dreams in a panic.
"Sorry, everyone." I apologized. When everyone had continued with whatever they were doing, Leona was still staring at me as if my face was turning colour. "Did something happen?" She demanded. "You're acting strange today."
"No. Nothing happened." I bit back tears. My knee was hurting so bad I could swear I would find a palm-sized patch of blue bruise there when I got home.
Leona surely wasn't persuaded, for she walked back to her seat, all the time keeping her eyes on me, as an eagle spying on her prey. Watching her expression turn from confused to anxious to suspicious, I had no choice but to tell her the truth.
"I saw Tutto Freeman standing back there. That's why I jerked." I said it simple and plain, not realizing that it made no sense.
Leona looked behind her, trying to see for herself if I was telling the truth. When she saw nobody that had amber hair and orange eyes, she turned to me again, her face stretching with more suspicion. "I don't see him." She said as-a-matter-of-factly. "Besides, why would he make you jerk like that?"
She was right. Why did I have to make such a fuss just at the sight of Freeman? We were in a public restaurant, which was a place where most of the locals would come to on special occasions. It was totally reasonable for Freeman to come have dinner here with whomever he was with. Even though he was the strangest person I could ever imagine to live on this planet, he was still a human being, with his own family and events and life to go on with. Why would I be so surprised when I see him looking at us? I would do just the same if I spotted him eating in the same restaurant as I was. People always feel special when coincidences happen.
"I don't know." I said frankly.
Maybe I had looked like a boy lost in the woods without any way to tell north from south, because Leona's expression had softened and her suspicion quickly turned into sympathy. "How's your knee?" She asked. Changing the topic was her way of apologizing without really admitting it. Even though she became dependent on me for company and love, she still had her former pride buried somewhere inside her, with a corner of it sticking out whenever the sand covering it was disturbed.
Before we left the restaurant, I stole a last glance at the place where I had seen Freeman's orange eyes staring at us. But of course I didn't see anything but the fancy wallpaper and the picture hanging from the wall. I admit jumping at the sight of Freeman was an odd behaviour, but spotting him when he wasn't even there was even more confusing.
Before I had time to start making up an explanation to console myself, Leona had already called a taxi cab and was waving for me to hurry up. Pushing Freeman to the back of my mind, I sprinted out into the dark, chilly night, all the while mistaking the pair of orange circles as streetlamps in the far distance.

 1 2 3 4 5 6 7 8 9 10 11 12 13 14 15 16 17 18 19 20 

第七章
  「詹姆斯?」
  我恍然回神,發現自己坐在一個高級餐廳裡,前面有一份美味的牛肉千層麵裝在一個精致的盤子上、一些高雅的餐具、一些花插在一個美麗的陶瓷花瓶裡、和我迷人的女朋友。
  「詹姆斯?你怎麼了?怎麼都沒吃?」雷恩娜將她桌上的水杯舉起,擺在我眼前。「乾杯?」
  我擺出溫暖的笑臉並用我的水杯輕輕撞她的。「乾杯。」我說。我開始在腦袋裡彙集記憶。昨晚,在我終於叫醒福利曼並送他回家後,雷恩娜打電話給我。
  「詹姆斯,你知道嗎?知道嗎?」
  「喂喂喂!冷靜點呀,親愛的。」我從來沒有聽到她這麼興奮過。她一直都是成熟的那一個,堅強又穩重。不管發生了什麼,一定是大事。
  「你還記得我跟你說過市區那個時尚公司嗎?」她的聲音興奮地顫抖著。
  「當然啦。ADD公司嘛。」她除了我們的愛以外就只跟我說那間公司的事,我怎麼可能會忘記呢?
  「我被雇用當設計助理!」雷恩娜簡直尖叫著說,「我剛剛接到他們的電話說我被雇用了!明年開始!」
  「天呀天呀!」我忍不住在椅子裡彈跳著。「這太好了!妳的夢想成真了!」
  「對呀!好開心喔!」雷恩娜聽起來像快哭出來了。「我想當那家公司的設計師已經好幾年了!」
  ADD公司-全名亞玲娜‧道格拉斯設計公司-是加拿大時尚界裡最興盛的一間公司。他們的設計特徵是歷史與現代的結合,並參雜著不同文化造型,還有注重實用性。他們的衣服設計理念是美麗、精緻、舒適。雷恩娜的衣櫥裡除了自己設計的衣服外,就是ADD貨。
  「我們一定要慶祝一下啊,雷恩娜。」我對她說,「明天晚上約個會怎麼樣?」因此,現在我坐在這裡,和未來ADD的設計師在高雅的餐廳裡享用晚餐。她穿著一件耀眼的黑白格子小禮服,她金黃色的頭髮往後綁成鬆鬆的馬尾。亮亮的銀色碎花點綴著她的頭髮像閃爍的星星點綴著夜空。
  「妳真美。」我輕聲說到。她害羞地笑了笑。我們往彼此靠近,親了一下。
  「你的千層麵趕快趁熱吃。」親完後她用叉子捲著義大利麵說。
  我們在一起已經快一年了,但是雷恩娜在浪漫的氣氛下還是會很尷尬。她是拒絕所有追求者的女孩,舉起手說「不」都沒有任何遲疑和二心。我們認識之前,她被人說像是冬天早晨裡飄下的雪花,動作無法猜測,目的地模糊。就算有男生好不容易將她握在手中,她就是有辦法從他的掌心中消失並逃脫,像雪花在手裡融化不見一樣。
  我第一次看到她,對她一點興趣都沒有。我已經從朋友那聽說她的高調個性,再加上她走路的方式-下巴和地板平行,雙手在身邊強硬地擺動,每個腳步堅定驕傲-我確定那些男生沒有亂講。她一直自己做自己的事,都不和學校裡其他女生來往。即使她有著迷人的外表、時髦的造型、和令男生無法克制的吸引力,她還是一個人,一個孤獨到都不知道寂寞的靈魂,直到有人用對的鑰匙開啟鎖上的門。
  快一年前一個朦朧的冬天,霧氣厚到好像結塊了一樣,我遇到雷恩娜蹲在一灘水前。仍然有著對她驕傲不親切的印象,我決定不打擾她。直到我看見幾滴水滴到水灘裡我才發現那不是雨水而是她的淚水。
  我傻眼,完全不知道該如何是好。我在口袋裡搜出一包衛生紙,遞給了她,不敢說話怕傷害她的自尊心。她只是瞪著我手裡的衛生紙一陣子,好似在觀察一隻稀有物種,最後有些不甘願地拿了擦乾眼睛。突然間,好像被嚇到了一樣,她整個人撲了過來,在我懷裡將臉藏在我的胸口。我抱住她纖細的身子,而她依靠著我強壯的身體。我們一動不動像雕像一般站了好一陣子,我一直困惑著,她一直不出聲。我只感覺得出來她已經沒在哭了,可是只知道這樣。她在反省嗎?用我的身體阻擋冷風來幫助她思考嗎?還是她早已睡著了?已經對短暫的生命中出現的疑問感到厭煩了?
  當我正想著該不該檢查她有沒有意識時,她將自己從我身邊推開,往返方向跑走了。我望著她在陰灰的霧氣中消失,她金黃色的頭髮因濕氣癱在頭皮上,她的步伐敏捷迅速,即使穿著十幾公分高的高跟鞋。我那時才感覺到一股同情心湧上心頭。我怎樣也想不到一個喜歡單獨生活的人竟然會有一天感到孤獨。她自己也很明顯不知道會有這種事,因為第二天,我看到她一個人坐在蘋果樹下,樹上的果實紅潤肥大,重到將樹枝彎曲了。
  雷恩娜那天臉上有著不一樣的光芒,不同於平常那金黃色的驕傲,而是粉紅色的戀愛。雖然她的臉瘦小,但是臉上的紅讓我想起她身邊樹上的蘋果。她一看見我就拍拍身旁的空位,叫我坐下。我聽她的話坐了下來,用我的招牌微笑和她打招呼,把她看作跟我早上走到教室遇見的所有女生一樣。
  我們兩個尷尬地坐了一陣子,她瞪著自己的膝蓋發呆,我笑著看著她。終於,當時間好像凍結了一樣時,她握住我的手,問我可不可以一直像這樣在她身旁。我一聽就知道她在問什麼,回答她的方式也和平常朋友們邀我出去時回答的方式一樣:轉身、「好啊」、眨眼。
我們開始交往後,雷恩娜開放了許多。她開始參與女同學們笑嘻嘻的談話,也和對服裝同樣有興趣的女生討論與分享她的時尚觀。最重要的是,她開始對男生較無畏懼感,尤其和我的朋友們可以合得來。她已不再是貝殼裡的珍珠了,讓人無法接觸。她自己也對自己的改變感到高興。
我一直沒能知道霧濛濛的那一天雷恩娜到底發生什麼事。不管我們單獨在一起還是和朋友,我一直找不到對的時機開口問她。有幾次我已經開始問問題,但是看著她又綠又深的眼睛,我話講到一半就講不下去了。最後,我決定不要煩她了。如果她想說她就會說。
這也可能是為什麼我就是對她有一種解釋不清的距離感。兩人之間的裂縫小到連螞蟻走過都不會注意到。但是,就算隱形,那個縫隙存在著,有時候縫隙像我手指頭上的指紋一樣淺,但是有時候,當雷恩娜偶爾恢復先前驕傲的模樣,像是她腦裡獨立個性的按鈕被翻開一樣,那個隱形的縫隙會感覺深到連鳥類中的飛行高手飛過都會有懼高症。
可能就是因為感覺到裂縫的存在,就算那麼耀眼的金髮綠眼美人坐在我面前,我的思緒還是會飄往不明地。
「詹姆斯?」我又一次被拖回現實。雷恩娜用擔心的眼神看著我。「你不舒服嗎?」
「沒有啊。好到不能再好。」我緊張地說,給她看我最閃亮的笑臉。我看見她注意到我還沒碰過的千層麵,於是我趕快用湯匙將千層麵一匙接著一匙地往嘴裡塞。「哇!好好吃喔!」我說著,努力不讓自己嗆到。
雷恩娜懷疑地看著我一陣子後,輕輕地嘲笑我的怪臉,自己也開始把義大利麵塞到嘴裡。我看到她精緻的臉腫脹變得像球一樣圓時,差一點把嘴裡的千層麵都吐出來。她臉紅,有些害羞,但是還是覺得很好玩。在餐廳裡柔柔的光下,她圓圓紅紅的臉又像六個月前她身旁樹上的蘋果。
我投入和雷恩娜的嘻笑,直到我們已經沒有食物可以塞的時候我才注意到一雙橘色的大眼睛往我們的方向瞪著。我嚇了一跳,膝蓋撞到餐桌,差一點把杯子和碗盤弄得滿地。揉著膝蓋並疼痛地咬著下嘴唇,我再一次往福利曼的方向看,可是連他的影子都沒看到。
「怎麼了啦,詹姆斯?你還好吧?」雷恩娜跑到我身邊檢查我的膝蓋,那時我也發現全餐廳的人都驚訝地看著我。望著大家嚇到的臉,我感覺自己好像是半夜裡響起的鬧鐘,大聲到連鄰居都從夢鄉中被嚇醒。
「大家,對不起。」我像每個人道歉。雷恩娜看著我的表情讓我擔心我的臉在變色。「發生什麼了嗎?」她硬問,「你今天真的很怪吔。」
「沒有,沒發生什麼。」我都快哭了。我膝蓋超痛,回家一定會找到跟手掌一樣大的黑青。
雷恩娜一點都沒有被說服,回到自己座位時眼睛不斷地瞪著我,像是老鷹注視著獵物。看著她臉上的表情從困惑轉換到擔心轉換到懷疑,我也只好跟她說實話了。
「我看到土豆‧福利曼站在那裡,所以嚇到了。」我很直接地說,沒有想到那句話一點邏輯都沒有。
雷恩娜往她後面看,想看我有沒有說謊。她當然沒有看到有著琥珀色頭髮和橘色眼睛的人,也轉頭用更懷疑的臉瞪我。「我沒看到他。」她理直氣壯地說,「況且,他怎麼會把你嚇成那樣?」
也對。我到底幹嘛看到福利曼像看到鬼一樣?我們在一間公共的餐體裡,很多在地人慶祝重要的事都會來這裡吃飯。福利曼和人來這邊吃飯根本沒什麼好驚訝的。他雖然是我在這星球上遇過最奇怪的人,他還是個普通人,有自己的家人和生活。他看著我們也沒什麼好吃驚的呀。如果我看到他在同一間餐廳享餐也應該會看他。巧合總是會讓人覺得特別。
「我不知道。」我老實地說。
我那時可能看起來像在森林裡迷路的小男孩,分不清東南西北,因為雷恩娜的臉放輕鬆,猜疑也不見了,被同情取代。「你的膝蓋怎麼樣?」她問。換話題是她對人道歉的方法。雖然她依賴我的陪伴和關懷,她之前的驕傲還是埋藏在心裡,每當覆蓋著的土被騷動時,就會有一小角露出。
我們離開餐廳前快速地往之前看到福利曼的橘色眼睛的方向看一眼。不過除了花俏的壁紙和一幅圖畫外,我什麼都沒看到。我承認被福利曼嚇到很奇怪,可是他不在時也看到他更令人疑惑。
在我為自己找理由解釋前,雷恩娜已經叫到計程車,揮舞著手叫我快一點。我將福利曼置之腦後,向陰暗寒冷的夜晚奔出去,一直把遠處兩顆橘色的圓圈當成是路燈。

 1 2 3 4 5 6 7 8 9 10 11 12 13 14 15 16 17 18 19 20 

-羅寗 Michelle Ning Lo