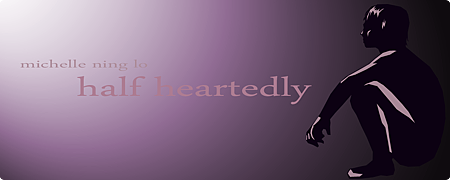 Chapter 2
The day was as bright as ever, with the clear blue sky and fluffy clouds wandering around like curious children. It was the perfect day for taking a walk in the park with my little sister, Samantha. Samantha is my eight-year-old sister who hates wearing dresses and loves Spiderman. Whenever I take her to the park near our house, I soak up the opportunity to watch her running ahead of me, picking up everything she finds interesting and asking me about whatever she sees. She especially likes to consult me about bugs. Her favourite hobby is collecting small insects and keeping them in specially made glass jars. The jars jam up her room, and I take up the responsibility to help her choose a few insects to set free from time to time. She gets depressed when she has to say goodbye to her beloved friends, but she understands that freedom is the priceless blessing that God gives to living beings. Whenever I remind her of this statement, her pretty purplish-grey eyes will light up with delight.
Samantha and I have the exact same characteristics. We both have smooth, dark hair. Our eyes are of the same colour, which we both inherited from our mother. We even have the same big smile that people are so fond of, and the smile undoubtedly comes from our father. Every member in my family has a healthy, dark complexion, including my grandparents and other relatives. It's sort of like the trademark of the Ryan family.
Another interesting trait my family possesses is that we all love light blue, the colour of the sky on a sunny autumn day, the background colour of the drifting orange maple leaves and the V-shaped compositions of Canada geese migrating south. The colour of the sky of that fine day.
"Jame-sy!" The irritating whine of Freeman sucked me back from my daydreams like a gigantic vacuum. Why do I have to waste such a day on this guy?
"Come on, Jame-sy! Come sit down beside Tutto as he tells you what his daddy told him. Haha!" The idiot was twirling and swinging the four of his skinny, long limbs around in a crazy dance, making the most out of the vacant space of our "Secret Hiding Place." How the hell am I supposed to "sit down beside you" when you're all over the place?
"We don't have time for this." I called out to him, not even bothering to keep the impatience out of my voice. "First class starts in ten minutes."
"Ah, it won't take long, Jame-sy." The maniac finally stopped his dancing and sat down in front of one of the four brick walls that lined the cement roof.
I sighed. At least there will be an end to today's talk. Legs still sore from the previous climbing of the stairs, I dragged myself over to where Freeman was sitting and forced myself to kneel down beside him.
"Oh, don't be so conservative. Jame-sy and Tutto are best pals, right? Hahaha!" Freeman placed his right arm around my neck and rested his head on my left shoulder. I tried my best not to punch him in the face.
"Say what you want to say." I grunted, wanting this to end as soon as it could.
"Yes, sir! Haha!" Freeman sloppily saluted with his right hand, choking me in the process.
"Get your hands off of me and start talking!" I protested, grabbing at his arm and pushing him away from me.
Still wearing that goofy smile on his face, Freeman turned from me to face the sky. "It sure is a nice day today, eh?" I could see he said this more to himself than to me. "It was just as nice a day that day. Day, day, day. Haha!" I massaged my forehead with two fingers. This will take forever.
Freeman curled up and hugged his knees, then found interest in his shoes. Twirling his shoelaces with his pinky, he continued his story.
"Tutto woke up that morning and almost got blinded by the blazing sun, which was when he realized that it was already the afternoon. As soon as he realized what time it was, Tutto's belly started screaming."
"Your belly doesn't scream, it growls." I didn't know why I had to interrupt him.
"But Tutto's belly really was screaming! It went like this." He started squealing like an ambulance truck.
I covered my ears with my hands. "Alright! Alright! Your belly was screaming. Now stop that!"
Freeman stopped abruptly, his head still raised upwards to the bright sky. Only this time, his expression was blank. Time seemed to have frozen. I stared at him. He stared at the sky. Neither one of us made a sound.
"Um…continue?" I pleaded. It was about time someone broke the silence.
Freeman turned to face me with his stupid smile again. "Tutto woke up again and was very hungry, so he went down to the kitchen for his favourite food—roasted potatoes." He literally licked his lips when he said the words. "When Tutto was finished heating the potatoes, he heard his daddy's footsteps coming from outside. He happily opened the door to let his daddy in. As soon as he took off his coat and hung it up, Tutto's daddy sat at the kitchen table, staring at his boots. Tutto asked where his daddy had gone. His daddy told Tutto to sit down in front of him. Tutto sat down in front of him. Then Tutto's daddy started to talk."
What in the world is he talking about? And why in the world am I listening? I took a look at my watch, and groaned when it read only three more minutes till class started.
Freeman suddenly sat up straight with his expression as serious as it could possibly be—which was still dumb-looking. "Tutto's daddy put a hand on Tutto's shoulder and told him that, among us in this world, there are people who are angels. As long as you think that a person is an angel, then you have mentally turned that special person into an angel that you can cherish and love. Some people have many angels, while some have only one. Some people have guardian angels that can protect themselves from harm, while other people have angels whom they try to protect. Tutto's daddy told him that Tutto is his angel. Tutto told Tutto's daddy that Tutto's daddy is Tutto's guardian angel. Tutto's daddy smiled and patted Tutto's head. Tutto's daddy told Tutto that as Tutto gets older, he will no longer think of people as his guardian angels. Rather, he will think of people as angels that he will try his best to protect, and also do his best to make them happy. Yet, Tutto's daddy had to warn him that even though these people are angels, they are still ordinary people, and ordinary people fall. So when one of Tutto's angels falls, he doesn't need to be too shocked or sad, because this is the way life is."
I was staring absentmindedly at the boy sitting beside me. Never had I truly listened to him talk before, and never had I heard him say something so profound. This was the first time his words made me think.
Looking at my feet, I thought of my mother and father, Miranda and Patrick Ryan. They are my guardian angels whom I can always depend on. I thought of all the times when situations seemed way out of control, but my guardian angels always knew the perfect way to untie tangled knots. They never let me down.
Then I thought of Samantha. I had always wanted a sister, ever since I knew what the word "sister" meant. When Samantha was born, I was as happy as any little boy could be. I would dance around in front of her, give her candies, and share my toys with her. When she fell, I helped her up; when she was scared, I comforted her. She is the angel that I would try my best to protect.
"Jame-sy." Freeman's voice made me snap back to reality. I didn't turn to face him, but I knew he was looking at me.
"What?" I asked.
Freeman put a hand on my shoulder and said with a smile, "You're my angel whom I will try my best to protect and make happy." He squeezed my shoulder a few times, as if assuring me his promise.
For the first time in my life, I really looked at Tutto Freeman. I never realized that his hair was a light amber color. I never noticed that he had wide, beautiful orange eyes that shone when he laughed. I never knew that his mouth pouts out even when he's smiling, nor did I know that he had a clean, pale complexion. I never seriously put my mind on him before, yet he still took me as such an important friend.
"Jame-sy?" Freeman waved a hand in front of my face, dragging me out of my thoughts once again.
"Yeah?" I asked, with patience this time.
Freeman's smile turned mischievous as he stood up and looked down upon me.
"Nice watch. Hahaha!" And he danced away.
Watch. Time. Time? Time! I jumped up in utter shock as I realized that class had already started thirty minutes ago. I dashed down the stairway ten flights a time, and got to Mrs. Tanlle's classroom just in time to see Freeman walking ghostly into the room as if nothing happened. Great. Of course he could walk in there at leisure, because people always acted as if he didn't exist, even the professors. But that would be impossible for the sunny, friendly and popular me.
Just as I was thinking up an excuse for why I was late, Freeman turned in his seat and winked at me, still wearing his stupid naughty smile.
And I thought I was his angel whom he would try his best to protect and make happy. Blah, blah, blah.

 1 2 3 4 5 6 7 8 9 10 11 12 13 14 15 16 17 18 19 20 

第二章
  那一天,雲朵在青藍的天空中,像好奇的小孩似地遊蕩著,天氣好得不得了。那種天氣最適合和我妹妹珊曼莎去公園散步了。珊曼莎是我八歲、不愛穿裙子、卻超愛蜘蛛人的妹妹。每當我帶她到我們家附近的公園,我就能享受看著她跑在我面前、看到什麼就撿、想到什麼就問的可愛模樣。她尤其愛問我關於蟲的問題。她的嗜好就是收集小蟲養在特別做的玻璃罐裡。罐子不久就會擺滿她的房間,而我一段時間就要幫助她挑選一些小蟲來放生。雖然她和朋友們說再見會難過,但是她知道,自由是上天賜予所有生命的無價禮物。每次我提醒她這個道理時,她漂亮的灰紫眼睛就會高興地亮起來。
  珊曼莎和我有一樣的特徵。我們兩個都有滑順的黑頭髮。我們的眼睛顏色一樣,都是遺傳媽媽。我們人人稱讚的燦爛微笑也很像,也一看就知道是遺傳爸爸。我們家裡每個人,包括祖父母和其他親戚都有健康的釉黑皮膚。那像是我們萊恩家族的標記。
  我們家族還有一個有趣的特徵就是我們都喜歡淡藍色。那是秋天晴朗天空的顏色,是飄盪的橘色葉子和南飛的加拿大雁V字陣形的背景顏色。是那一個晴天天空的顏色。
  「小-詹詹!」福利曼那惹人煩的牢騷聲像巨大的吸塵器一樣把我從白日夢中拉回現實。為什麼我要浪費這麼好的天氣在這個人身上?
  「趕快啦,小-詹詹!快來坐在土豆這邊讓他告訴你他爸爸跟他說了什麼。哈哈!」那智障正大力揮舞著他細長的四肢,想要充分把握我們「秘密基地」的每一塊空間。你這樣到處跑,我要怎麻「坐在你這邊」啦?
  「時間來不及啦。」我對他說,已經不想隱藏聲音裡的無奈了。「再十分鐘第一節課就開始了。」
  「唉呀,不會講太久啦,小-詹詹。」那瘋子終於停下舞步坐在圍著水泥屋頂的四個磚牆的其中一個前面。
  我嘆了口氣。至少今天的談話會有結束。腳還因為先前爬樓梯的關係痠痛著,我把自己拖到福利曼那裡,逼自己跪在他旁邊。
  「唉唷,不要這麼害羞嘛。小-詹詹和土豆是好伙伴不是嗎?哈哈哈!」福利曼右手勾住我的脖子,將頭靠在我的左肩上。我費盡力氣讓自己不一拳搥在他臉上。
  「要說什麼就趕快講。」我咕噥著說。這越快結束越好。
  「是,大人!哈哈!」福利曼懶散地用右手擺出敬禮的手勢,掐住我的脖子。
  「手放開我趕快講啦!」我反抗著說,抓住他的手用力將他推開。
  臉上還掛著傻笑的福利曼轉頭面對著天空。「今天天氣真好吔。」我看得出他這句話是在自言自語。「那天跟今天一樣是晴天。天天天,哈哈!」我用兩隻手指按摩額頭。這要搞到什麼時候?
  福利曼將雙腳彎起,抱住膝蓋,不久開始對自己的鞋帶感到有趣。他小指一邊捲著鞋帶,嘴巴開始講故事。
  「那天早上,土豆醒來後,差點被大太陽弄瞎掉,然後他才發現已經是中午了。他搞清楚時間之後不久,他的肚子開始尖叫。」
  「你的肚子不會尖叫,只會咕嚕咕嚕叫而已啦。」為什麼我要打斷他哩?
  「可是土豆的肚子真的尖叫了!像這樣。」他開始像救護車一樣啼叫起來。
  我用手蓋住耳朵。「好啦!好啦!你肚子會尖叫。停了啦!」
  福利曼突然停下來,頭仍然仰望著晴朗的天空。只是這時他面無表情。時間好像凍結了。我盯著他。他盯著天空。兩人都不發出聲音。
  「哦…可以繼續嗎?」我拜託著他。是時候有人打破寂靜了。
  福利曼臉上的傻笑又出現了。他翻過來看著我。「土豆又醒來,肚子超餓的,所以他到樓下廚房找他最喜歡吃的烤馬鈴薯。」他說到馬鈴薯竟然舌頭還舔了嘴巴一下。「當土豆熱完馬鈴薯時,他聽到他爸爸的腳步聲從外面傳來。他很高興開門讓他爸爸進來。土豆的爸爸脫掉外套掛起來後,他就坐在餐桌邊一直瞪著自己的靴子。土豆問他爸爸去了哪裡。他爸爸叫他坐在他面前。土豆坐在他面前。然後土豆的爸爸就開始說話了。」
  他到底在說些什麼啊?還有我到底為什麼在聽呀?我看了一下手錶後呻吟了一聲,因為距離上課時間只剩三分鐘。
  福利曼突然間坐得很直,臉上掛著他最嚴肅的表情-但是還是看起來很白痴。「土豆的爸爸將一支手放在土豆的肩膀上跟他說,世上的所有人當中,有一些人是天使。只要你覺得一個人是天使,那你在心裡就已經把那個人變成一個天使,可以珍惜和愛護。有些人有很多天使,有些人只有一個。有些人有保護著他們的守護天使,有些人有需要他們護衛的小天使。土豆的爸爸說土豆是他的小天使。土豆跟土豆爸爸說土豆爸爸是土豆的守護天使。土豆的爸爸笑了一下拍拍土豆的頭。土豆的爸爸跟土豆說土豆長大以後,他就不會再把別人當成守護天使了,而會把人看成是需要呵護的小天使,也會盡力讓他們快樂。但是呀,土豆的爸爸需要緊告他,即使這些人是天使,他們仍然只是普通人,而普通人是會跌倒的。所以,當土豆的天使們跌倒時,他不需要太驚慌或難過,因為生命就是這樣。」
  我眼睛呆呆的望著坐在我身邊的那個男生。我在那之前都沒有認真的聽他講過話,也沒有聽過他說過這麼深奧的道理。這是第一次我對他講的話有所感想。
  轉頭看著自己的腳,我想到我的媽媽米蘭達和爸爸派翠克。他們是我一直可以依賴著的守護天使。我想到之前每當事情好像已經無法解決時,我的守護天使還是可以解開綁得緊緊的死結。他們從來不讓我失望。
  然後,我又像到珊曼莎。我小時候,在知道「妹妹」這個詞是什麼意思之後,就一直很想要一個妹妹。珊曼莎出生後,我比任何一個小男孩還開心。我那時會在她身旁一直跑來跑去,給她糖果吃,和她分享我的玩具。她跌倒,我就扶她起來。她害怕,我就安慰她。她是需要我保護的小天使。
  「小-詹詹。」福利曼的聲音讓我又抽回現實。我沒有翻過去看他,可是我知道他正看著我。
  「幹嘛?」我問。
  福利曼將一支手放在我肩膀上然後微笑著說,「你是我的小天使。我會保護你,讓你開心。」他捏了我的肩膀幾下,讓我知道他沒騙我。
  那天,我終於認真的看了福利曼:終於看見了他頭髮淡淡琥珀的顏色;終於注意到每當他笑時,他橘色的大眼睛會一閃一閃的;終於發覺到他連微笑的時候嘴巴也會嘟起來;終於發現了他白皙無斑的皮膚。我從來都沒有把他看在眼裡,但他竟然把我看成是這麼重要的朋友。
  「小-詹詹?」福利曼在我眼前揮著一支手,又一次把我從思想中拉出。
  「嗯?」我問,這次比較有耐心。
  福利曼臉上的微笑逐漸變成譏笑。他站了起來,看著還坐在地上的我。
  「你的手錶好酷喔。哈哈!」就這樣,他舞動著腳步跑走了。
  手錶。時間‧時間?時間!我跳了起來,驚覺第一節課已經開始半個小時了。我一次十階地奔下樓梯,到坍尼爾教授的教室時剛好看到福利曼陰森森得像鬼一樣走進教室,彷彿什麼都沒發生。真好。他當然可以輕輕鬆鬆地這樣走進教室呀,大家對待他都好像他不存在一樣,連教授們都這樣。但是開朗、親切、受歡迎的我可就沒那麼好了。
  我還在努力想出一個好藉口的時候,福利曼轉過身子,從教室座位上對我眨了一眼,臉上那個可惡的痴笑還掛著。
  還說什麼我是他的小天使會保護我讓我開心。什麼跟什麼嘛?

 1 2 3 4 5 6 7 8 9 10 11 12 13 14 15 16 17 18 19 20 

-羅寗 Michelle Ning Lo