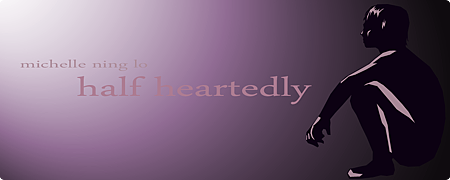 Chapter 16
"I heard you were here." Leona Kya stood at the door. She looked even more disheveled than when I had seen her earlier. Her normally smooth hair looked fuzzy and caught everywhere, and her makeup was smudged. Tear streaks still lined her pale cheeks.
Leona shifted her glance to the sleeping Tutto. She walked over and stood next to me, putting an elegant hand on top of Tutto's bony one. She looked intently at Tutto's sleeping face, her expression unreadable.
Question upon question threatened to explode in my head, but I gulped them all in, not wanting to disturb this confusing yet moving scene.
Leona slowly moved her hand from Tutto's hand to where his heart was. She flattened her hand on his chest and closed her eyes, as if she could hear his heartbeat through her palm. The three of us remained motionless for several minutes, with Tutto sleeping in the hospital bed, Leona standing beside him feeling his heart, and me staring at Leona's hand on Tutto's chest, still trying to gulp down the questions that squirmed as they tried to find an exit from my mouth.
Finally, after an agonizing moment, Leona spoke, "The doctors are saying he doesn't have long."
I glanced up at her, my expression blank. Too much has happened within the last few hours and my head was having trouble registering the overflow of new information.
"It's all my fault." Leona clenched her hand on Tutto's chest into a fist.
I shook my head. "I might not know what it is between you two but I'm pretty sure you're not to blame for this."
Leona continued to stare at Tutto, deep in thought.
Another speechless ten minutes passed as the severity of Tutto's condition slowly dawned on me.
"You were saying he doesn't have long?" I stuttered.
Leona nodded sadly. "He hadn't been taking his medication. His heart is failing."
"Leona," I could bare the confusion no more. "Why are you here?"
Leona finally found a chair and sat down beside me. "I'm the only one who knows about his heart defect." She said plainly.
I waited a while for her to explain more, but it didn't seem like she was going to continue. "And?" I urged.
Leona sighed. "As you already know, Tutto has pulmonary valve stenosis." I nodded, encouraging her to speak more. "He was born with it. The doctors discovered the defected valve during a routine health examination when he was still an infant. They had told his parents not to worry, however, because the stenosis was mild and would not become too much of a threat.
"He went through his childhood relatively smoothly. Besides some minor weight-gain issues and shortness of breath during vigourous exercise, he grew up like any other boy in the neighbourhood. Eventually his heart disease was forgotten." Leona paused to brush a strand of hair off of Tutto's face. "He was a cheerful, talkative boy. Always smiling and laughing, always dancing around like the world was his stage. He was never shy to talk to people, and everybody loved him for his optimism.
"He was never the smartest kid however." Leona started smoothing out the blankets covering Tutto's chest. "He trusted people too much and was often tricked because of this. He also could never understand anything of complexity, such as his disease, or the idea of death.
"This wasn't a problem during his childhood years, but as he grew into adolescence, it was obvious that he was not keeping up with the progress of his peers. His grades never flew above average, and the fact that he was significantly slower than others resulted in his being bullied by the tougher kids.
"He hated school then, and often followed his father to the construction sites where his father worked. He loved to help out with the building, and proved himself to be very useful. At first his mother never wholly agreed to let him help the workers, but seeing that he was skipping classes even when he was at school, his parents decided it was best to just let him do what he wants."
Leona paused here, a pause so long it made me anxious that she was not going to continue.
"But then one day at the construction site, when Tutto was about thirteen, he had his first heart attack." Leona closed her eyes as if picturing the scene in her head.
"It was an extremely hot day, but the construction was behind, so they decided to work anyway. Tutto was climbing a ladder to help with the roof construction, when all of a sudden he lost his grip and fell.
"When the workers got to him, he already had no pulse. Fortunately, his father had learned some basic CPR when doctors told him his son was born with a heart defect. Mr. Freeman slowly massaged the unconscious boy's chest until the ambulance finally arrived. The doctors said that that had saved Tutto's life."
Leona shuddered a bit before continuing. "Although he had survived the attack, Tutto was never the same again. The fall from the ladder along with the lack of oxygen during the attack caused amnesia and he could remember no one but his father, who was there calling his name during his unconscious state. He became very shy and quiet, always hiding from people. He became the Zombie-Boy that you see now."
Leona shifted in her chair and looked me straight in the eye. "He would only ever talk to his father, and you."
I blinked, not knowing how to respond. Leona's stare was almost a glare, but soon afterwards she returned her gaze to Tutto.
"His father, being the only link between the real world and Tutto's own, closed-up world, took on the responsibility of educating Tutto of social skills and life in general. He started to create all these metaphors that he would use to help Tutto understand the relationships between people as well as life and death phenomena. During the day, while Mr. Freeman would be working at the construction sites, Tutto would be at school, taking classes but who knows how much he actually took in. In the afternoon, when Mr. Freeman got off work, he would pick Tutto up and take him around town, answering every question the boy could come up with. Tutto learned more from his father than from every teacher he ever had combined.
"An uneventful year went by. With the help of medication and routine checkups, Tutto's health improved significantly. However, because the attention of the family was focused on the boy, nobody noticed that the mother was sliding deeper and deeper into depression. Her son had not spoken a word to her since his attack, and it bothered her way more than she was showing. No one realized her grief, or her disappearance, until the boy had his second attack.
"Tutto just woke up one afternoon and started wheezing. A doctor was quickly called to the house and managed to stabilize him. However, when Mr. Freeman went looking for Mrs. Freeman to tell her that their son had another attack but was fine, he found her on the balcony. She had hung herself."
Leona shuddered again. I noticed a choke in her voice. She swallowed once before speaking again. "Three years later, which was a year ago, Tutto's father was struck by a falling brick during work, and died in the hospital." Leona swallowed another choke. "Tutto was at his deathbed, talking to him till the end, but he never understood what happened to his father nor where his father had gone. He just kind of…let it go."
Leona let out a long sigh and stroked Tutto's fingers. After a moment, she turned to look at me again. "But he opened up to you." Leona laughed bitterly. "It was like he replaced his father with you."
I looked away from her and set my eyes on Tutto. I scratched my head, trying to get my brain to register all that information that I had just taken in. There was still one question aggressively charging at the walls of my mouth, trying to get out.
"Leona," I glanced back at her with a frown. "How do you know all this?"
Leona was now studying Tutto's palm. "I was there." She said quietly. "Tutto and I are fraternal twins."

 1 2 3 4 5 6 7 8 9 10 11 12 13 14 15 16 17 18 19 20 

第十六章
  「我聽說你在這裡。」雷恩娜‧凱亞站在病房門口。她比之前看到的還不整齊。她平常滑順的長髮這時毛躁又打結,妝也都花了,淚痕還殘留在她蒼白的臉頰上。
  雷恩娜將視線轉向睡著的土豆。她走到我身旁,將一支雅致的手擺到土豆乾瘦的手上。她靜靜地看著土豆睡著的臉,臉上的表情無法閱讀。
  一個又一個的問題在我腦裡威脅著要炸開,但我硬把它們吞下,不想打擾這令人納悶卻又感人的畫面。
  雷恩娜慢慢將手從土豆的手移到男孩心臟的部位。她將手平擺在土豆的胸口並闔上眼睛,彷佛能從掌心聽到他的心跳聲。三個人就這樣一陣子,土豆在病床上睡著,雷恩娜在他身旁摸著他的心跳,而我只是看著她放在土豆身上的手,仍然在抑制著嘴裡掙扎著想出口的疑問。
  一段痛苦的時間後,雷恩娜終於說話,「醫生說他沒多久了。」
  我抬頭看她,表情空白。前幾個小時已經太多事發生了,而我的腦袋無法處理一源不絕的新資訊。
  「都是我的錯。」雷恩娜將土豆胸上的手握成拳。
  我搖頭。「我不知道妳們兩個是什麼關係,可是我還蠻肯定這不是妳的錯。」
  雷恩娜繼續深思著看著土豆。
  又一段沈默的十分鐘過,而慢慢地我意識到土豆病情的嚴重性。
  「妳剛剛說他沒多久了?」我結巴著說。
  雷恩娜心疼地點頭。「他沒有在吃該吃的藥,心臟快不行了。」
  「雷恩娜。」我終於受不了困惑。「妳為什麼會在這裡?」
  雷恩娜找到一張椅子坐在我旁邊。「我是唯一知道他心臟問題的人。」她簡單地說。
  我等她繼續解釋,但是她看起來沒有要再說話的念頭。「然後呢?」我拜託著。
  雷恩娜嘆氣。「你已經知道土豆的肺動脈瓣狹窄。」我點頭,鼓勵她多說。「他一出生就有了。醫師們在嬰兒健康檢查的時候發現的。他們告訴他的父母不用擔心,因為狹窄的程度不大而不會造成太大的危險。
  「他童年相當平安無事。除了體重過輕和激烈運動後會呼吸困難外,他像正常的孩子一樣長大。最後他的心臟問題幾乎被遺忘了。」雷恩娜暫停了一下撥開土豆臉上的一束頭髮。「他小時候開朗多話,臉上一直是笑容,永遠活蹦亂跳像世界是他的舞台。他不會對任何人害羞,大家也都喜歡他的樂觀。
  「可是,他一直都不太聰明。」雷恩娜開始鋪平土豆身上的毯子。「他太信任人了,也常常被人騙。他也無法理解複雜的事物,像他的病,還有死亡的意義這類東西。
  「這在他童年的時候不是太大的問題,但是他慢慢長大成青少年後,無法跟上同學們的進度的事實很明顯。他的成績每次都低於平均,而且反應較慢的他也被較強悍的學生欺負。
  「他那時變得討厭上學,所以常常跟著父親到工地幫忙。他很喜歡幫助工人蓋房子,工人們也覺得他很有用。一開始他母親不太贊成他去工地,可是看見他就算去學校還是翹課,他的父母親還是決定讓他做想做的事。」
  雷恩娜在這時停頓了,停頓了好久讓我擔心她不會再繼續。「可是有一天在工地時,土豆那時十三歲,他第一次心臟病發。」雷恩娜閉上眼睛好像那一天的場景就在眼前。
  「那一天非常炎熱,可是工程有點落後,所以他們還是決定上班。土豆那時爬梯子要幫忙蓋屋頂,結果沒有抓緊摔了下來。工人們跑到他身邊時他已經沒有心跳了。還好他父親在他出生後發現有心臟病時學會了基本的CPR。福利曼先生慢慢按摩沒意識的男孩的胸口直到救護車抵達現場。醫生們說那救了土豆一命。」
  雷恩娜顫抖了一下才繼續。「雖然他存活了,土豆完全變了個人。因為從梯子上摔下,再加上病發時缺乏氧氣,他得了失意症而誰都記不得了,除了病發時一直叫他名字的父親。他變得害羞又安靜,不斷躲著人。他變成你現在看到的殭屍男。」雷恩娜在椅子上轉身面向我,直視我的眼睛。「他只會跟他父親說話,還有你。」
  我眨眼,不知道怎麼回答他。雷恩娜的眼神像是在瞪我,可是很快地又轉回土豆那裡。「他的父親變成自閉的土豆和真實世界接觸的唯一管道,於是擔起教導土豆社交技巧和生命的一切。他開始編出一些譬喻來對土豆解釋人與人之間的關係和生與死的現象。白天時,當福利曼先生在工地工作,土豆就在學校上課,不知道真正吸收到了多少。下午時,福利曼先生下班就去接土豆載他到處兜風,回答男孩想得到的所有問題。土豆從父親那裡學到的比他有過的所有老師那裡學到的加在一起還多。
  「無事的一年過了。藥物和定期檢查使土豆的健康大幅度的改善。然而,因為所有注意力都在男孩的身上,沒有人發現他的母親慢慢陷入憂鬱。她的兒子病發後一個字都沒跟她說,這一點煩惱著她比她表現出來的還嚴重。沒有人注意到她的悲哀,沒有人發現她的消失,直到她兒子第二次心臟病發作。
  「土豆有一天下午醒來時就開始呼吸困難。一位醫師趕到他家讓他穩定下來。可是福利曼先生要找他的妻子告訴她沒事了時,他看見她在陽台上。她上吊自殺了。」
  雷恩娜又顫抖了一下。我聽見她有些哽咽。她吞嚥了一下才又繼續。「三年後,也就是一年前,土豆的爸爸工作時被掉下的磚頭擊中頭部,在醫院裡過世。」雷恩娜又吞了一次。「土豆那時在他床邊和他說話著到最後一刻。土豆一直無法了解他爸爸是怎麼了,去了哪裡了。他只是…就放掉了。」
  雷恩娜嘆了一口長氣撥著土豆的手指。一陣子後,她又轉身面對我。「可是他對你開放。」雷恩娜苦笑。「好像他用你取代了父親。」
  我不敢看她,改看土豆。我抓抓頭,努力理解剛剛聽到的一切。還是有一個問題一直在我嘴邊逼著我開口。「雷恩娜,」我皺著眉頭回看她。「妳怎麼會知道這些事?」
  雷恩娜這時正研究著土豆的手掌。「我那時在場啊。」她安靜地說。「土豆和我是龍鳳胎。」

 1 2 3 4 5 6 7 8 9 10 11 12 13 14 15 16 17 18 19 20 

-羅寗 Michelle Ning Lo