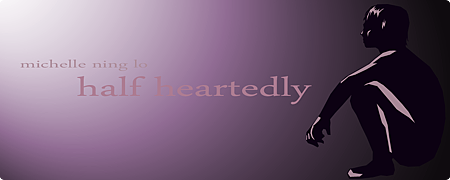 Chapter 14
The next day, classes went by in a flash. My mind was so occupied by the turkey project that I could not recall anything I learned in class that day. Although I was sure nothing too serious would happen to Tutto, an unpleasant feeling kept poking at a corner of my heart. Something was going to go horribly wrong, I could feel it, but I wish I knew what it was.
Tutto's unusual fragility of last night also added to my anxiety. Although he had finally opened up to me again, he still wasn't his old self. What happened to the obnoxious laugh, the dancing limbs, the endless talks? Why did he seem so weak and pale? Why was he staggering when we were walking down the stairs from the roof? All these questions clogged up my brain and prevented me from noticing that classes had already ended and my three buddies were all standing beside my seat, trying to wake me up from my thoughts.
"Jamey!" Paul was literally shouting into my ear.
I jerked up. "Sorry! I...was thinking about something."
"You alright, man?" Albert slapped me hard on the back, but immediately realized that that wouldn't help and started rubbing my back to ease the pain.
"I think we can safely assume it has something to do with Leona?" Daichi tapped his chin thoughtfully. "I've noticed you two haven't been talking to each other for a while."
I shook my head. "I'm fine. Let's go! We're late."
The four of us filed up to the top of the roof, where a once again overdressed Tutto sat waiting for us. Not only did he have his toque, scarf, and thick jacket, he also wore ear muffs and wool gloves. Huddled in front of the wall he had sat against the night before, he seemed to be shivering uncontrollably.
"Hey, Tutto Freeman! How's it going?" Albert greeted the bundle of clothing.
"Wow. You must really hate the cold! Youalright?" Paul helped the shuddering boy to his feet. Being the most considerate of the three, Paul must have also sensed something peculiar about Tutto's behaviour.
"This ought to help with the chill." Daichi held out the giant turkey costume. "I hope this didn't come out as too much of a surprise for you."
All this time, Tutto didn't say a word, nor did he respond to anything. He stood motionlessly as Paul and Daichi put the turkey costume on him. The costume fit nicely over the multiple layers of clothing already piled onto the skinny boy, and the giant red wattle hung comfortably on his thick wool scarf.
To be honest, he looked rather adorable.
"Well. You look better than I had expected." Daichi nodded his head, quite impressed with himself.
Finally, I opened my mouth to ask the question that had been clawing on the walls of my scalp all day. "Hey, guys. Do you mind if I did the choreography instead?"
The guys looked to one another before Paul put a hand on my shoulder and said, "Break a leg, Jamey."
After some quick reminders from Daichi and a couple hard slaps on the back from Albert for good luck, my three buddies disappeared behind the iron door of the roof, ready to start the show. I stared at the closed door for quite some time, my mind exploding with questions and anxieties yet empty at the same time.
"Tutto is excited." The quiet voice from behind me jerked me back to the real world. I'm really daydreaming a lot today.
"Jamesy and his friends are amazing." I spun around and was met with air. "Tutto?"
"Down here." I looked down and saw that the giant turkey had nestled itself against the brick wall again. I sighed a sigh of both relief and frustration, and plopped down beside the pile of feathers.
"Tutto, are you really alright?"
The orange-eyed boy gave me a small smile but didn't say anything. I could see that he was still shivering a little.
"Let's get you inside." I offered to help him up. "You'll be warmer there."
Tutto rejected my offer with a gentle shake of the head. His wings hugged his bulky knees, and he tucked his chin on top of the padded red wattle. His large orange eyes peered towards my direction, his expression telling me that he was comfortable where he was and had no intention of moving anytime soon. Or it could have been the look of someone who was completely helpless and was silently calling out for help. I've never excelled at reading people's faces.
I sighed again unconsciously. "Thanks for coming. You didn't have to."
Tutto continued to stare at me with those blazing eyes, but he didn't utter a sound.
"Especially since you know what we're going to do to you." I suddenly felt extremely tired. The day had been long and nerve-racking.
Tutto smiled a meek smile again and shook his head slowly. "Tutto likes Jamesy's friends. They play fun games with Tutto."
I threw a sympathetic look at the turkey monster, but before I was able to speak, the bird said softly, "Besides, Tutto trusts Jamesy."
My half-opened mouth snapped shut. Guilt rushed through my body like contaminated blood. But I held up a firm fist and gently gave Tutto's feathery shoulder a friendly punch. "You'll be fine. I made sure they didn't plan anything horrible."
Tutto smiled again.
Suddenly the iron door swung open and Paul stood at the doorway, gesturing to me that it was time for the turkey to show up. Paul and I helped Tutto to his feet and down the stairs. None of us said anything during the descent: Tutto, as usual, would not be speaking in front of Paul; I was preoccupied with a plan to both satisfy what my buddies expected of the Turkey Monster, yet still keep Tutto unharmed; Paul, on the other hand, had something surprising on his mind.
"Hey, Jamey." Paul said after we finally reached the designated level. "I know you're always gentle to people, but be easy on Freeman, eh?" I glanced over to the shorter boy, confusion and gladness written all over my face.
Paul put a hand on the feathery shoulder of Tutto. "He wouldn't say anything but I can see he's not feeling the best. He might have caught a cold or something." Paul peered up at the turkey's blank expression with a frown. "I know we're bullying him and everything but we don't want anything horrible to happen to him. Besides, he's a weird dude but he's a good dude. I'm getting to like him a lot."
I gaped at Paul a second too long, my mouth hung open, stunned. But as I looked to Tutto, I was shocked even more. Behind the gigantic red wattle, behind the thick wool scarf, and underneath the soft, light amber bangs pressed down by his olive green toque, Tutto was gently smiling. This was the first time I had ever seen Zombie-Boy smile in front of someone other than me.
"Hey!" Paul had seen the smile as well. "Look, he's smiling!" I laughed. It was a pleasant sight.
After some more reminders and a couple friendly fist bumps with Tutto, Paul left us to help Albert with his superhero scenes.
"Okay. So when we hear the crowd walking past the hall, you're gonna go out and pretend to attack some of the people." I grabbed the turkey's hands and held them up high. "Something like that, like you're a bear, you know? And I'll make some monster turkey noises for you."
I couldn't see Tutto's mouth behind the wattle, but I could sense there was a smirk somewhere in there.
"I think this is stupid too, alright?" I sighed for the enth time that day.
"Oh yeah, and when Albert comes out and starts punching at you, you gotta be careful and dodge properly. He doesn't want to actually hit you, but the guy has problems knowing his own strength."
From the far end of the hall, the laughing and chattering of the audience was becoming audible.
"Last note. When Albert pulls you with the chain, make sure you follow him. I don't want him to break your neck." The noise of the crowd announced the entrance of the turkey. "Okay. Go!"
I pushed the turkey out into the hall and started growling and snorting. Tutto kept his hands in the air and walked slowly towards everyone. The people in the audience were screaming and laughing at the same time. They had been expected a turkey, but rather a cooked one, and not a giant ball of feather staggering towards them.
"No fear, my dears! The Turkey Slayer is here!" Albert in the mask "flew" out from one of the classroom windows and stepped in front of the giant turkey. He pointed a finger at the monster, "Terrorize us no more, Turkey Monster! It is now your time to surrender." He started throwing fists at Tutto, who still kept his hands in the air. One of the punches landed on Tutto's right shoulder and he fell backwards. The crowd roared with laughter.
I quickly helped Tutto up and maneuvered his bulky body around so as to avoid Albert's ever-so-unnecessarily-strong hits. Finally, after what seemed like a century, Albert's fight routine was over, and I hooked the long chain to the collar on the turkey costume and threw it over to the masked hero.
Catching it, Albert held his end of the chain high in the air and declared, "The turkey monster has been conquered! My dear friends, you no longer need to fear!" With that, he "flew" back towards the stairs to the roof, dragging a chained Tutto along with him.
"Slow down, Albert. He can't even walk properly…" I silently pled.
Daichi and Paul emerged from the crowd and walked up beside me as the audience all cheered and applauded for us. After the clapping died down, Daichi cleared his throat and announced that there was going to be cooked turkey after all. As everyone followed my two buddies to the promised food, I spotted a head of shimmering blond hair in the midst of the crowd. Instead of going along with the flood of people, the blond head stood dead still in its place, like a stubborn crystal rock keeping its ground, fighting against the rushing river. When the people disappeared around the corner of the hallway, I stood face to face with that stubborn rock.
"Leona." Was all I could say. I haven't talked to her since the Halloween incident; rather, I haven't seen her at all since that day. The fact that she suddenly showed up in front of me proved enough to beat the words out of my head.
"I see you're still finding pleasure in people's suffering." She said coldly. "You've moved on too. You're not merely a spectator anymore, but you're part of the show now."
"Hey, Leona." I said, trying to lighten up the mood. We hadn't officially broken up, so I didn't want any more bad feelings. "I asked Tutto and told him everything we were planning. He agreed to participate."
"So you just take advantage of his trust in you." Leona's eyes were like sharp knives ready to carve me to pieces. "You're the only one he opens up to and you take advantage of that."
I frowned. "How do you know I'm the only one he opens up to? How did you even find out that he talks to me?"
"James. I'm your girlfriend." Leona combed a hand through her smooth hair in frustration. "When you go creeping up onto that roof, don't you think at least someone would notice? Your buddies could find you up there; don't you think I could too? I'm not stupid!"
"Wait." I held up a hand to stop her. "So you've been spying on us? How many times have you been up there?"
"I got a bit worried when you were half an hour late that morning. You said you were meeting someone and there was guilt written all over your face, so I decided to follow you the second time." Leona crossed her arms in front of her chest. "That was when Freeman got dumped by water and flour. You had run off in a hurry when he disappeared from the cafeteria. Never did I expect you would be running off to meet him on the roof, but at least it was a relief. You were helping him, so I left you two alone."
"You still didn't answer my question." I said, a little upset that she would be suspecting me of things.
"A few times." Leona admitted. "I went up there a few times to see what you were doing."
"Why?" I pushed my fists into my jeans pockets to calm myself down. "You knew I wasn't seeing some girl, so why did you still follow me? And why don't you just show yourself like my buddies? Why did you have to spy on us?"
"You turn into a completely different person up there. Both of you." Leona hugged herself. "He's so open, and happy. And you, you become so honest." She hugged herself tighter. "You're never that honest in front of me."
The fists in my jeans pockets loosened. I peered over to the slender woman standing in front of me. Her blond hair, although still beautiful, seemed a bit disheveled from all the frustration; her stance was still elegant, yet her shoulders were slouched. At first glance, Leona may look her usual, proud self, yet when I looked closer, she seemed as helpless and fragile as a kitten stranded on a tree. I felt the urge to hug her, but stopped myself, knowing that intimacy isn't her strong part.
"Leona…" I dug through my brain for the right words. "I'm sorry" was all I could come up with.
Leona stood where she had been the whole time, hugging herself, looking to me, waiting for me to say something, to start being honest to her.
The fists in my pockets tightened again. I knew that what was going to come out of my mouth wasn't going to be pretty.
"I want to break up." I blurted. I lowered my gaze for it was impossible to look her straight in the eyes. I heard a soft gasp.
"I just can't seem to treat you truthfully. Believe me, I've tried many times, but there just always seems to be this gap between us that I can't cross." I let my eyes wander to one of her glistening earrings. "I really liked you, so I tried my best to be intimate with you without making you uncomfortable, but it's just so hard." I finally brought up the courage to look her in the eyes; her sharp, piercing eyes. "I'm exhausted."
To my surprise, Leona's glance softened. Her beautiful emerald eyes seemed to loosen like unraveling fists. I noticed that they started to water, but she held her dam up long enough for her to nod and turn around.
"I understand." She whispered, her back towards me. Then she swiftly pranced off.
I stood and stared at the empty space where Leona had stood; the shadow of her delicate figure still lingered in the air where she had been. I had been thinking about saying those words to her for some time already, even before the Halloween incident when we had stopped talking to each other. The words had been rehearsed in my head a million times, but I had never gotten the courage to spill them out.
I had expected the strong, gushing feeling of finally letting out something I had been holding in for a long time, but I was surprised when I realized I wasn't feeling anything. The day had been a full day of anxiety and nerves, perhaps my body had already grown numb with fatigue.
However, it felt strange not being able to feel anything after a break up. I didn't feel the guilt that should had come with those selfish words I had just uttered. I couldn't feel the sadness that should had overcome me after breaking up with a girl I had been dating with for a year. I wish Leona could have been more emotional; perhaps her making a big scene would have brought out something in me too. But she had hid her tears and told me that she understood. Such a rational, calm response, not unlike her.
I finally took my hands out of my pockets, and slowly massaged them for they had started to hurt for having been clenched into fists for too long. I wandered aimlessly through the hall, not knowing where to go to, nor was I really looking for a place to be. I didn't want to go to the turkey party, and I knew Tutto and possibly Albert were still on the roof, getting Tutto out of the turkey costume. I didn't want to go too far down the hall, for Leona might still be there somewhere. I ended up walking in circles, just for something to do.
Suddenly, I heard a soft shuffling sound coming from the other end of the hall. It sounded like someone was slowly dragging their feet across the floor. The footsteps were quiet and uncertain, and the rhythm was uneven, as if whoever was walking was carrying something twice their weight and four times their size. As the footsteps drew closer, I could hear breathing. When I listened closer, I realized that it was more like somebody was quietly gasping for breath. I quickly walked towards where the sound was coming from and was met with two large, orange eyes.
"Jamesy…" Tutto's voice came out a mere, breathless whisper. He was clutching his chest with his left hand and leaning against the wall with his right.
"Tutto?" I ran up to the struggling boy and held his trembling body. His face was pale as snow and he seemed to be having trouble breathing. "Hey, man. What's going on?"
All of a sudden, his knees gave way and he collapsed. Still gasping for breath, he clutched at his heart as if it were about to explode. I laid him on the floor and rushed over to the nearest courtesy phone. My trembling finger managed to find the right numbers and the phone started to dial. The ringing of the phone tormented my head as I hopped anxiously, hoping something I was doing would get the agent to pick up faster.
Hang in there, Tutto. Help is coming. I'm not gonna let you die…

 1 2 3 4 5 6 7 8 9 10 11 12 13 14 15 16 17 18 19 20 

第十四章
  第二天,課一下子就上完了,但是我的腦袋只想得到火雞計劃,上課教了什麼都不知道。雖然我知道土豆不會有事的,可是心裡一直有一個刺刺的不好的預感。我可以感覺到會有可怕的壞事發生,可是我真想知道是什麼。
  土豆昨晚異常的虛弱感也讓我更加擔心。雖然他又對我開放了,他還是沒有回到以前的土豆。他那誇張的笑呢?到處亂揮的四肢呢?無止盡的故事呢?他為什麼感覺蒼白又無力?為什麼我們走下樓梯時他好像站不穩?這一蜂窩的心事讓我沒注意到課堂已經結束了而我的三個朋友站在我座位邊想辦法將我從白日夢中叫醒。
  「阿詹!」保羅根本是直接往我的耳朵裡面大叫。
  我嚇一跳。「對不起!我…在想事情。」
  「你還好吧,老兄?」亞伯特用力拍我的背後立即意識到那不會幫助我,所以馬上又幫我柔一柔被他打的地方。
  「應該是跟雷恩娜的是有關吧。」大智若有所思地彈下巴。「我有注意到你們兩個好像一陣子沒有說話了。」
  我搖一搖頭。「我沒事啦。走吧!我們遲到了。」
  我們四個人一齊走到屋頂上,看到又穿得誇張地厚的土豆正等著我們。他這次不只有毛帽、圍巾、和厚夾克,還加上了耳罩和手套。坐在前一天坐的地方的他好像無法自止地一直顫抖。
  「喂!土豆‧福利曼!你好呀。」亞伯特對著衣服堆打招呼。
  「天啊。你一定很怕冷對不對?還可以嗎?」保羅幫助發抖的男孩站起。三個裡頭最細心的保羅可能也感覺到土豆好像有一些不一樣了。
  「這可以幫你保暖。」大智把火雞裝秀給土豆看。「應該沒有太出乎意料吧?」
  土豆一直都沒發聲,也沒對任何事有回應。他只是靜靜地站在那裡讓保羅和大智試穿火雞裝。那套服裝剛好包住土豆身上的數層衣服,紅色的肉垂也剛好掛在他的圍巾前。
  老實說,他看起來很可愛。
  「哼,你比我想像還適合穿這個吔。大智點點頭欣賞自己的傑作。
  終於,我開口講出一直在我心裡翻騰的問題。「那個,大家啊,你們介不介意我來幫他做動作?」
  三個男生彼此互看了一下後,保羅把一支手放到我的肩膀上說,「祝你演出成功,阿詹。」
  大智叮嚀完、亞伯特打完我的背祝我好運後,我的三個伙伴在屋頂的鐵門後消失了,準備開始演出。我呆呆地盯著鐵門一陣子,我的腦袋中充斥著無數的疑問和不安,卻又同時一片空白。
  「土豆好興奮喔。」我背後那安靜的聲音把我拉回現實。我今天真的很會發呆吔。
  「小詹詹和他的朋友好強喔。」我轉過身子,可是什麼都沒看見。「土豆?」
  「下面。」我往下看見巨大的火雞又縮在磚牆邊了。我嘆一口氣,既放鬆了一點卻又煩惱,最後就坐在羽毛堆旁。
  「土豆,你真的沒事嗎?」橘眼男孩對我笑了一下可是不說話。我看得到他還是在發抖著。
  「我們進去吧。」我伸出一支手要扶他起來。「裡面比較暖。」土豆不動,只是輕輕搖著頭。他的翅膀抱著膝蓋,下巴靠在軟軟的肉垂上。他的橘色大眼睛看著我,告訴我他現在很舒服,不想要動。還是是在告訴我他很無助需要幫忙?我一直都不太會讀人的臉。
  我又不自覺地嘆氣。「謝謝你來啊。你其實可以不用來的。」
  土豆繼續用他那明亮的眼睛看我,不發聲。
  「尤其你已經知道我們要對你幹嘛了。」我突然覺得極為疲倦。這一整天又長又緊張。
  土豆無力地微笑,慢慢搖頭。「土豆喜歡小詹詹的朋友。他們跟土豆玩好玩的遊戲。」
  我同情地看著怪獸火雞,但我還沒開口說話前,那隻鳥又說,「而且,土豆信任小詹詹。」
  我半開的嘴巴驀地閉上。罪惡感像被污染的血一樣渲染著我的身體。可是我穩穩的握著拳頭輕輕地捶了土豆毛毛的肩膀。「你會沒事啦。我特別看著他們沒有計劃什麼太過火的事。」
  土豆又笑。
  忽然間鐵門被推開,而保羅出現在們後,用手指示告訴我火雞該出場了。保羅和我扶著土豆下樓梯,三個人都沈默。土豆跟平常一樣不會在保羅面前說話;我努力想著如何讓我的伙伴們滿意卻又不傷害到土豆;保羅則在想著令人驚奇的事。
  「欸,阿詹。」我們終於到預定的樓層時保羅對我說。「我知道你一直都很溫柔,可是不要太操土豆好不好?」我看著比我矮的男孩,臉上的表情是困惑但高興。
  保羅把一支手靠在土豆毛茸茸的肩膀上。「他不說話可是我看得出來他不舒服。可能感冒了還是什麼的。」保羅皺著眉看著火雞沒有表情的臉。「我知道我們在欺負他,可是我還是不想什麼壞事發生。況且,他這小子雖然很奇怪可是人很好。我很喜歡他。」
  我呆呆地望著保羅,嘴巴張著,驚訝到說不出話。但當我往土豆的方向看又更驚訝。在巨大的肉垂和羊毛圍巾後,被帽子往下壓的琥珀色劉海下,我看見了土豆的微笑。這是我第一次看見殭屍男在其他人面前笑。
  「吔!」保羅也看到笑了。「你看,他在笑吔!」我開口笑了一下,眼前的場景很令人開心。保羅給了我一些叮嚀和土豆一些友善的擊拳後,他離開我們去幫忙亞伯特。
  「好。我們聽到大家的聲音的時候,你就要衝出去假裝攻擊一些人。」我舉起火雞的手。「像這樣,像你是熊一樣,有沒有?然後我會幫你配一些怪獸火雞的聲音。」
  雖然我看不太到肉垂後面的臉,可是我感覺得到土豆在竊笑。「我也覺得這很白痴好嗎?」我嘆了不知道第幾次的氣。「喔對。亞伯特出現開始打你的時候,你一定要小心好好躲喔。他雖然不想真的打到你,可是那個人不知道怎麼控制自己的力氣。」
  在走廊的另一邊可以聽見群眾的嘻笑聲。
  「最後一點。亞伯特用鏈子拉你的時候,一定要跟緊他。我不想看到他把你的脖子拉斷。」觀眾的聲音宣告著火雞的出場。「好了。走!」
  我把火雞推出走廊上後自己開始亂吼亂叫。土豆把手舉在空中慢慢地走向群眾。大家邊叫邊笑,雖然知道會有火雞,可是以為是煮好可以吃的,而不是一大團羽毛向他們搖搖晃晃地走去。
  「別怕,大家!火雞殺手來啦!」戴著面具的亞伯特「飛」出一間教室的窗戶站在大火雞前面。他用一根手指指著怪獸。「別再嚇人了,怪獸火雞!你該投降了。」他開始對著依然舉著手的土豆揮拳。一拳不小心打在土豆的右肩上使他向後倒。觀眾轟隆隆地大笑。
  我趕快扶土豆起來並操控著他的身體幫他閃亞伯特沒有必要這麼大力的揮打。終於,經過好像好幾世紀的時間後,亞伯特的打擊結束了。我把鏈子勾在火雞裝上並將一端丟給戴面具的英雄。接到鏈子後,亞伯特把鏈子舉得高高的,宣佈說,「怪獸火雞被制伏了!朋友們,你們不用再擔心了!」就這樣,他「飛」向樓梯到屋頂上,而土豆被他拖在後面。
  「慢一點啦,亞伯特,他走路不太穩。」我安靜地求著。
  大智和保羅從人群中走到我身邊,而大家為我們鼓掌與歡呼。掌聲淡掉後,大智清一清喉嚨並宣佈還是有幫大家準備火雞大餐。當觀眾跟著我兩個伙伴去找食物,我看見一頭閃亮的金髮在人群中。金髮不跟著人潮走,反而站定位置,像是河流中固執的水晶石頭。當大家都消失在走廊的轉角,我面對著固執的石頭。
  「雷恩娜。」我只說得出這三個字。我自從萬聖節就沒跟她說話了,連看都沒看到她。她突然出現在我面前把我說話的能力都嚇走了。
  「你還在欺負人來取樂啊。」她冷冷地說。「你還進步了,不只是觀眾而已,還參一腳了。」
  「欸,雷恩娜。」我說,想放鬆一下氣氛。我們還沒有真正分手,所以我不想再破壞感情。「我有問土豆,也全部都跟他解釋過了。他答應幫我們。」
  「所以你在利用他對你的信任。」雷恩娜的眼睛像刀子一樣鋒利。「他只對你開放,你卻利用他。」
  我皺眉。「你怎麼知道他只對我開放?你怎麼知道他會對我講話?」
  「詹姆斯,我是你的女朋友啊。」雷恩娜煩悶地撥著頭髮。「你每次偷偷跑到屋頂上,你以為沒有人會發現嗎?你那些朋友找得到你,你以為我會找不到嗎?我又不是白痴!」
  「等一下。」我舉起一支手叫她停。「你偷窺我嗎?你上去那裡幾次了?」
  「你那一天遲到半個小時的時候我有點擔心。你說你去找人時表情偷偷摸摸的,所以我第二次就跟你上去屋頂了。」雷恩娜雙手交叉在胸前。「那是福利曼被潑水和麵粉那一次。他從餐廳消失後你就匆匆忙忙地跑走了。我想都想不到你會跑去屋頂找他,可是至少我鬆了一口氣。你那時候在幫他,所以我就讓你們單處。」
  「妳還是沒回答我的問題呀。」我說,對她懷疑我這件事有點不高興。
「好幾次。」雷恩娜承認。「我上去好幾次看你們在做什麼。」
「為什麼?」我把拳頭塞到牛仔褲口袋裡讓自己冷靜。「妳知道我沒有偷偷找別的女生,幹嘛還跟我?而且妳幹嘛不像我的伙伴一樣直接現身?幹嘛要偷看我們?」
  「你在那裡就變成完全不一樣的人。你們兩個都是。」雷恩娜抱著自己。「他好開朗又開心。還有你,你變得好誠實。」她抱自己更緊。「你在我面前都沒那麼誠實。」
  我口袋裡的拳頭鬆開了。我看著站在我前方瘦瘦的女人。她的金髮雖然還是很美,卻因為煩悶而顯得不整齊。她的站姿依舊高雅,但是肩膀有點駝。第一眼看,雷恩娜跟往常一樣高貴,但是當我仔細一點觀察她,她像是卡在樹上的小貓一樣無助而虛弱。我有一股衝動想要抱住她,可是不敢這麼做因為知道她不喜歡親近感。
  「雷恩娜…」我思索著說什麼才對。我知道將要從我嘴裡出來的話不好聽。
  「我想分手。」我說出來了,但是低著頭,完全無法直視她。我聽到一個小小的驚嘆。
  「我就是沒辦法真心對待你。相信我,我試了很多次了,可是我們之間一直有一個我無法跨越的縫。」我讓視線飄移在她一顆耳環上。「我很喜歡妳,所以我一直努力和妳親近又不讓妳不舒服,可是真的好難。」我終於鼓起勇氣看她的眼睛,她那尖銳的眼睛。「我好累。」
  出乎我的意料之外,雷恩娜的眼神鬆懈了。她美麗的碧綠眼睛像鬆開的拳頭一樣放鬆。我看到她眼睛開始泛淚,可是她撐著不哭,轉過身子。「我知道了。」她輕聲說,然後就跑走了。
  我望著雷恩娜原本站著的地方。她瘦小的影子彷佛還殘留在原地。我已經打算對她說那些話很久了,自從萬聖節我們開始不講話。雖然我在腦中練習說那些話好幾遍了,還是一直沒有勇氣說出口。終於說了,我以為會有一股強大的釋放感,可是我竟然什麼都感受不到。那一天充滿著不安和緊張,可能我的身體已經麻痹了。
  然而,分手後沒有任何感覺真的很怪。我沒有該和我那些自私的話一起出來的罪惡感,也沒有和交往一年的女友分手後該有的悲傷。我真希望雷恩娜反應可以更激烈,發個飆或什麼的也好。但是她藏住眼淚跟我說她知道了。真是理性又淡定呀,完全是她的風格。我終於把手從口袋裡抽出,慢慢地按摩著因為用力太久而疼痛的肌肉。我在走廊上漫無目的地流浪著,不知道該去哪裡好,也不是真的想去哪裡。我不想去火雞派對,也知道土豆和亞伯特可能還在屋頂上幫土豆脫掉火雞裝。我不想走到走廊的遠端,因為雷恩娜可能還在那裡。最後我只是繞著圈子走,只是想有個事情做。
  忽然間,我聽到一個小小的窸窣聲從走廊的一端傳來,聽起來像是有人拖著沈重的腳步在走。腳步聲安靜而不確定,節奏不穩定,像是走路的人扛著比自己身體大兩倍和重四倍的物體。當腳步聲慢慢接近我時,我聽得見呼吸聲。但是再仔細聽發現比較像是有人在掙扎著呼吸。我趕緊跑向聲音的來源,最後卻看見一雙橘色的大眼睛。
  「小詹詹…」土豆說話只剩氣聲。他左手抓著胸口,右手扶著牆壁。
  「土豆?」我跑到掙扎著的男孩,抓著他顫抖的身體。他的臉和雪一樣蒼白,呼吸也很困難。「欸,老兄,你幹嘛啦?」
  他的腳忽然癱掉而整個人倒在地上。仍然掙扎著吸氣的他抓著胸口好像要爆炸了。我讓他躺在地上衝到最近的公共電話。我顫抖的手指撥了號碼而電話開始響。電話的嘟嘟聲凌虐著我的腦袋讓我著急地原地彈跳,祈禱著至少我做的其中一件事可以讓我的電話快一點被接聽。
  撐著點,土豆。會有人來救你的。我不會讓你死…

 1 2 3 4 5 6 7 8 9 10 11 12 13 14 15 16 17 18 19 20 

-羅寗 Michelle Ning Lo